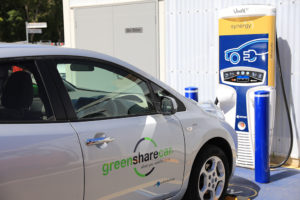 It's exciting times in the Australia energy sector as the market responds to new technologies that are changing the way power is generated, stored and used. The question is, how will this affect the way we live?
WGV by LandCorp gives us a glimpse of what the future might look like and in the latest episode of Density by Design Dr Josh Byrne shares the design strategies, technologies and governance models employed to make WGV a 'net zero energy' development.
WGV is a 2 hectare residential infill site near Fremantle, by the West Australian State Development Agency, LandCorp. The 'net zero energy' target means that WGV will generate as much renewable energy as it uses, balanced over the year. This will be achieved through energy efficient building design coupled with rooftop solar energy generation. The apartment sites are incorporating solar energy storage as part of an ARENA funded research project which will see grid energy reliance reduced by up to 80%. The development is also a test bed for a novel blockchain based peer to peer energy trading system developed by Perth based company Power Ledger.
Dr Josh Byrne is an environmental scientist and research fellow with Curtin University Sustainability Policy Institute and the CRC for Low Carbon Living (LCL). In Density by Design, Josh is on a journey of learning, seeking out the leading minds and ground-breaking ideas on sustainable higher density residential projects around Australia that are inspiring change through demonstration.
Density by Design is a factual web series produced by Dr Josh Byrne and Fremantle based production company VAM Media as part of a broader research project on low-carbon residential precincts being undertaken by the Curtin for the CRC for LCL. Project partners include LandCorp, the City of Fremantle and Josh Byrne & Associates.
For more Information watch the video or visit the Density by Design WGV page.