Iain Bond is a professional Commercial Photographer based in Adelaide. He holds an Advanced Diploma in Commercial Photography and has been trained by leading photographers in Adelaide and overseas. Iain has a decade of experience working in Australia and the UK, and he covers a range of subjects including Architecture. We invited him to take part in the production of episode 1 of Density by Design at Christie Walk.
In his interview with Density by Design presenter Dr Josh Byrne, Iain said:
The first thing I look for Josh is, I just come and observe and just see how the light works with the space and then I try and pick the best elevation to show off the building in its best light. Then how do the buildings sit in the space, but with architecture like this, there is so many different quirky spots your eye tends to run everywhere with it so it's a nice space to work.
He said about the experience of being a part of the web series filming:
Working on this project put me out of my comfort zone which provided fantastic experience. I would be more than happy to do something like this again if given the opportunity. Working with the Density by Design team was a refreshing opportunity being on the other side of the camera. Christies Walk was a very different project to photograph and not one I would normally be commissioned to shoot which made it a challenge and an overall great experience.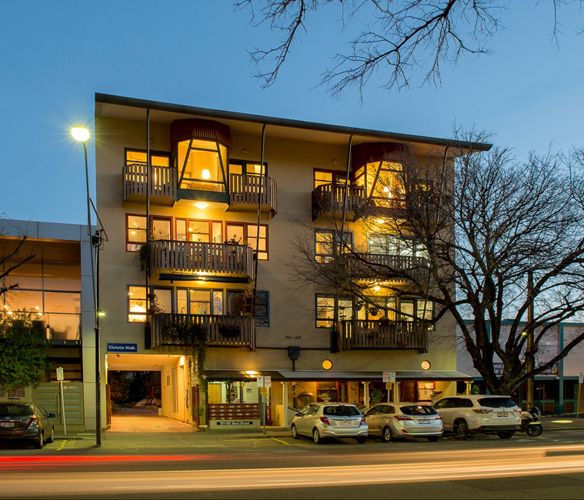 The front elevation is so different from the modern architecture that surrounds the property, showing a real point of difference.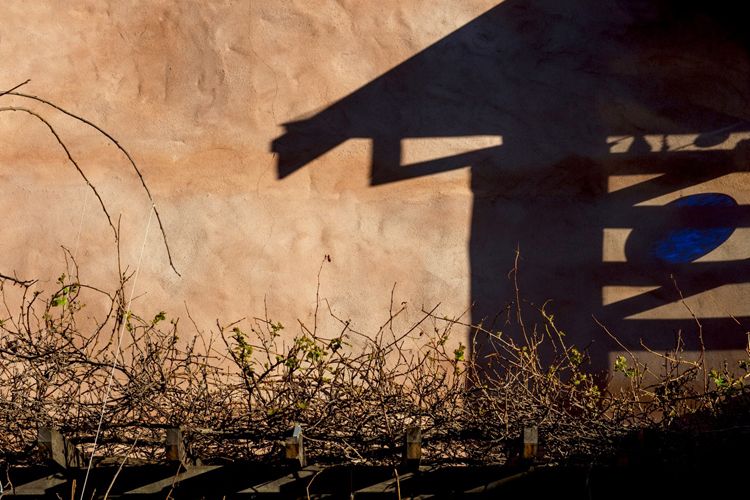 I love how the light works within the space of the building and displays the many materials used.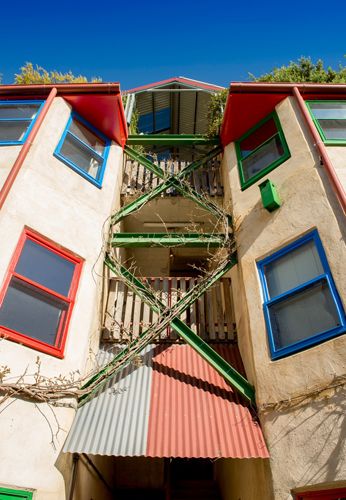 Really appreciate the symmetry and how it is offset with different colour, it's very playful.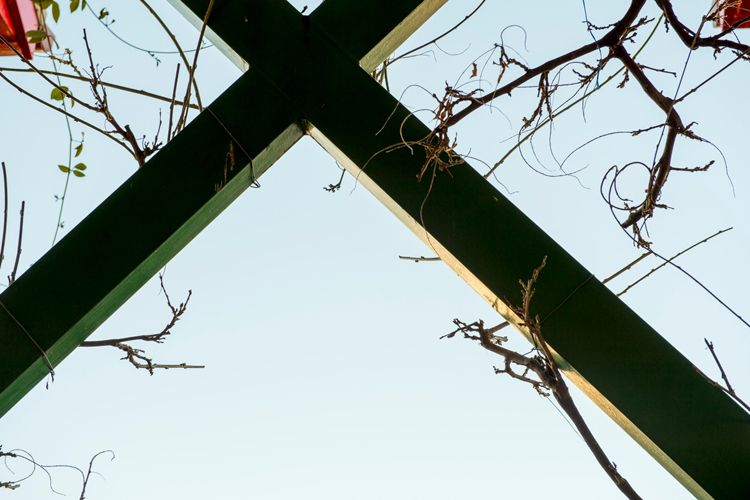 Hard steel meets the softness of vines. I love how the plants follow the structure working together.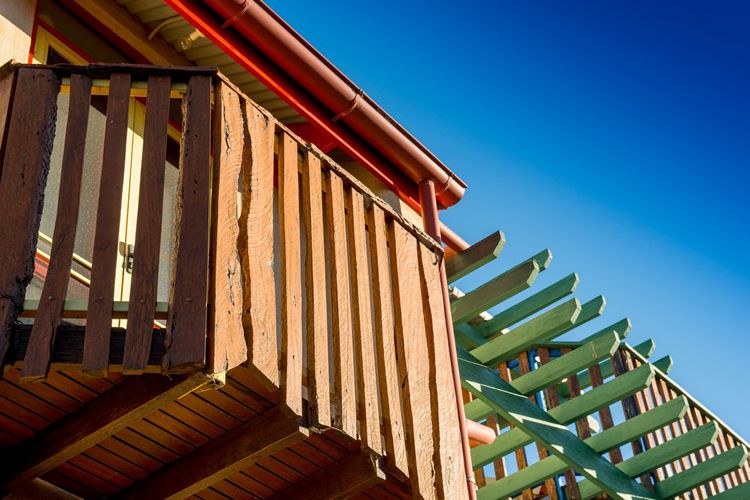 The same material but used in different ways to give great contrast between the different apartments.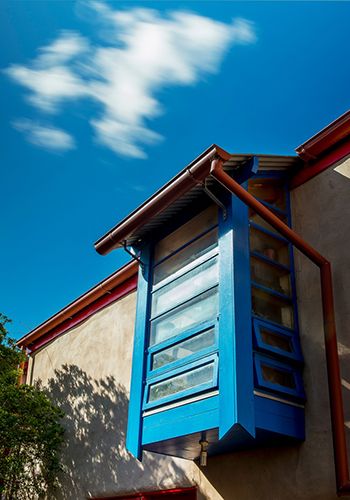 The scale of small box windows protruding from the main house really captures my eye.
In his interview with Josh, Iain said:
Mate it is an amazing place there are so many nooks and crannies and so many discoveries along the way. The other thing I noticed is there are these trees that seem to grow out of the top of the buildings from the roof garden it's really unusual it's not something you're used to seeing. It reminded me of something you would see in Singapore it's not something we see here every day in Adelaide. With the contrast in colour and shapes I get this feeling of play. It's a great little place.