Robert Frith has lived in Perth since his teenage years. The gift of a camera from his Mum derailed early delinquent tendencies and later university education. He studied photography at Mt Lawley TAFE and gravitated to architectural and interior photography early in his freelance career. Today, while he considers himself a Perth generalist, photography of the built environment is still a mainstay of his practice.
I love the diversity of accommodation at WGV, houses, townhouses and apartments are cheek by jowl; it makes for a great mix of people. Walking around the streets that bound the project it's amazing to see how many interactions there are between neighbours and near neighbours.
Retention of Sullivan Hall is another aspect to diversity, aside from being used by WGV residents, it brings people in from the wider community to use the space in many ways. The range of styles and the retention of mature trees mean that WGV has integrated into the neighbourhood very quickly, almost instantaneously!
In photographing WGV I really wanted to express that integration. That means making some images that show the context of the new buildings and the way they respond to the fabric of the existing suburb.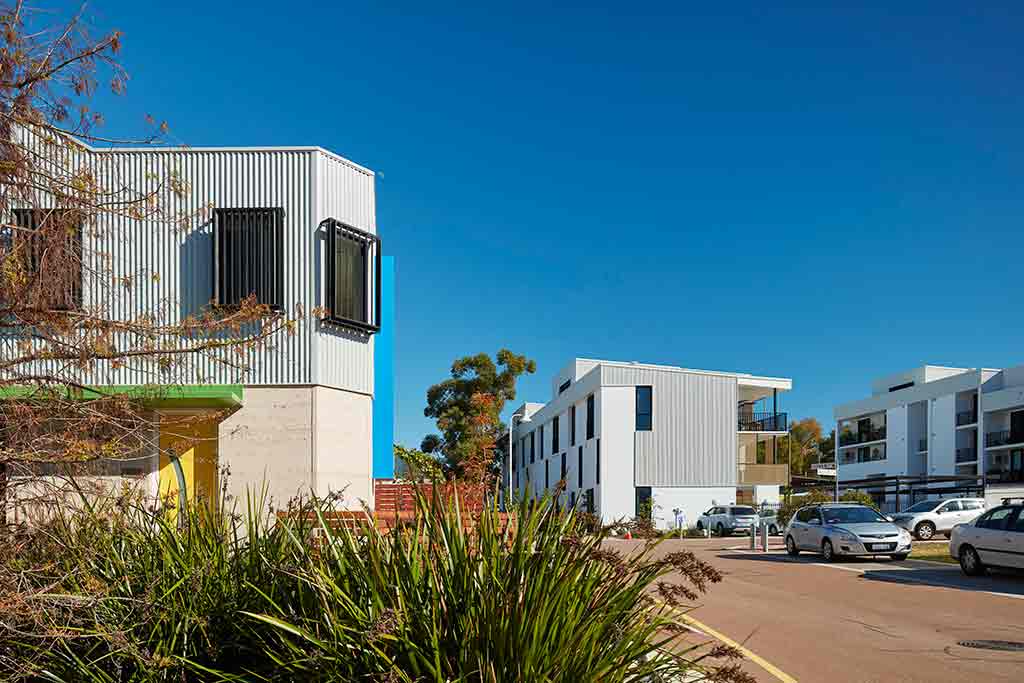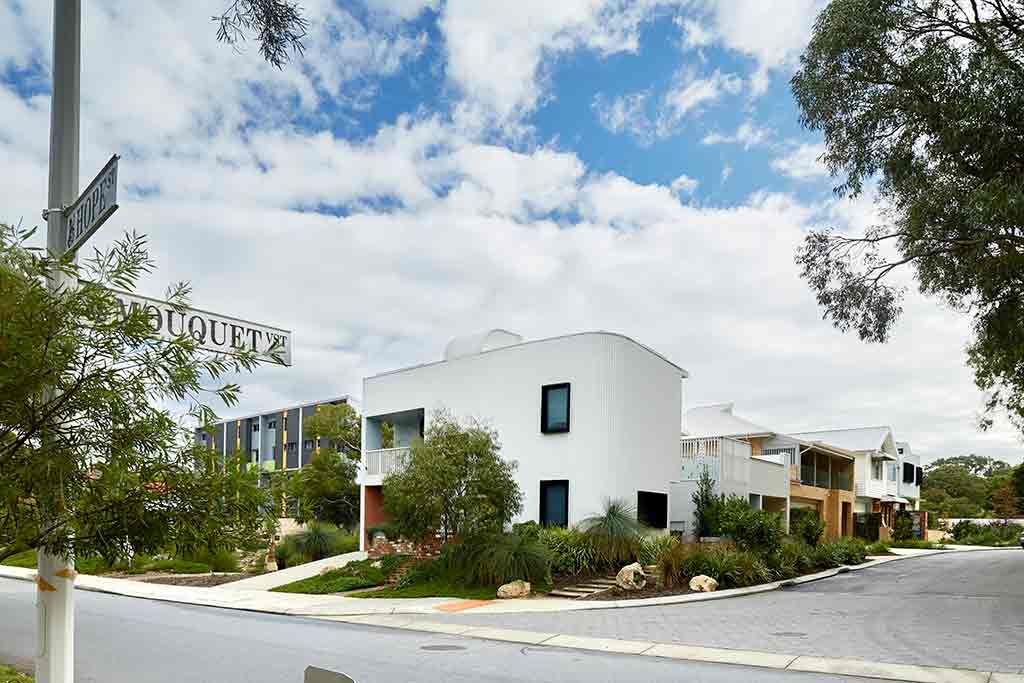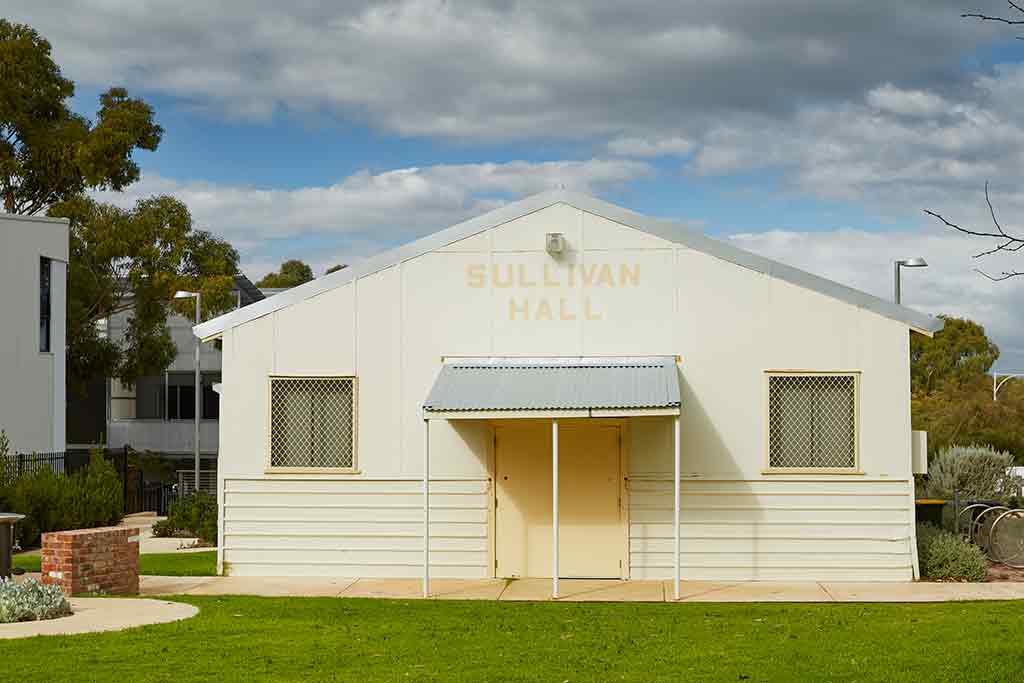 The two Evermore apartment buildings could be the biggest buildings in White Gum Valley. The architect has relieved the building bulk with contrasting screens over parts of the north facing balconies and the painted brick finish. The relatively windowless east and west ends of the blocks are similarly broken up with the addition of corrugated colourbond. These treatments work well at any time of the day but strong crosslight shows them to their best advantage. I love the way the balconies are screened from the street, enough to ensure privacy but not so much that they become disconnected.
The raised garden beds and communal outdoor kitchen area between the two apartment blocks facilitate interaction between residents. These are simple things to include in the design phase of a building like this and the connections they foster by slowing people down on their journey from their apartment to their car make a big difference to the liveability of the apartments as well as to the surrounding area.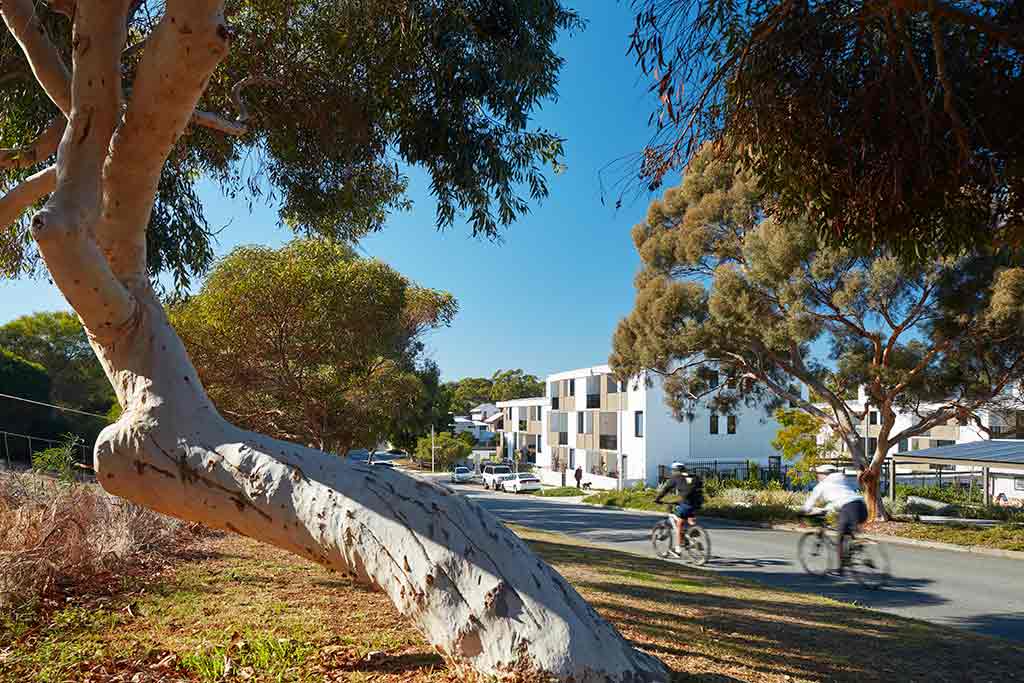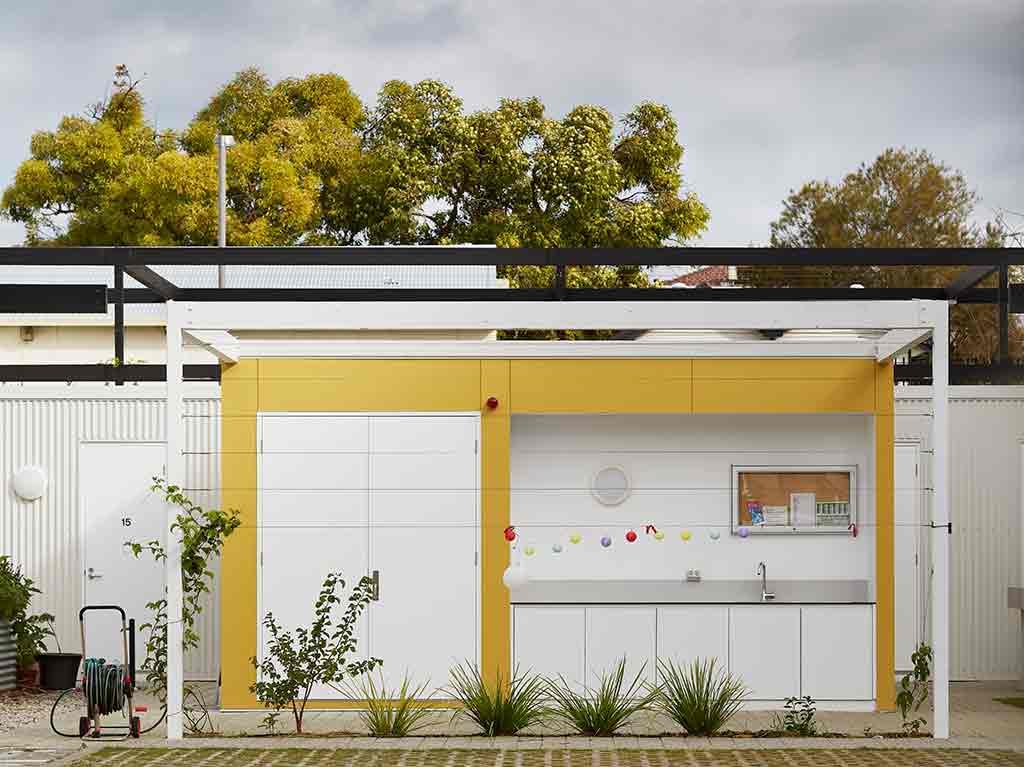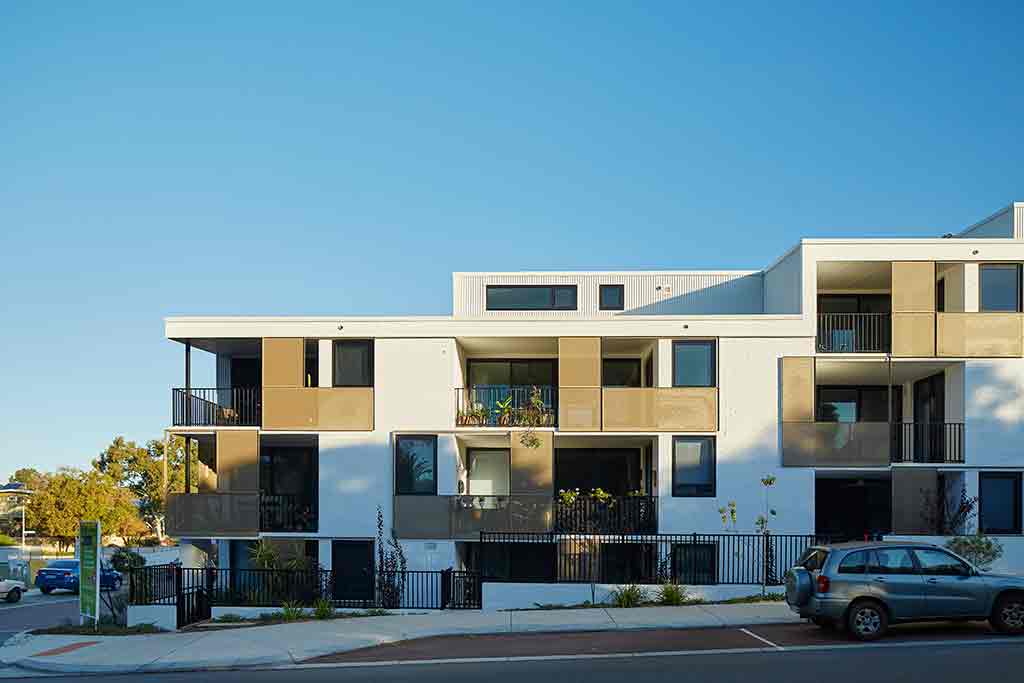 Site planning and building design have worked in tandem to minimise the potential for the south side of the three level SHAC building to dominate the Hope St landscape. Positioning it on the north side of the revegetated sump gives it substantial setback from the street as well as some screening from the planting. The use of darker colouring lets the building further recede visually, while the addition of some splashes of bright colour and changes in texture help break up the building mass.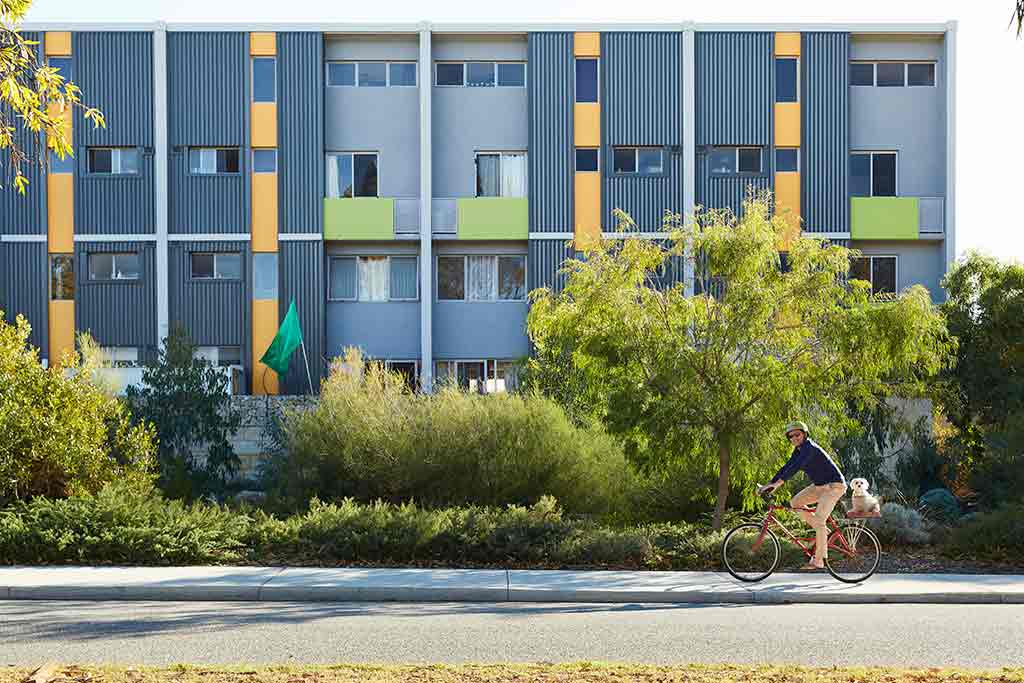 The shared spaces at WGV are a delight. They seem to work really well and offer people who might otherwise be restricted to a balcony or a small yard some room to expand their garden and their horizons. They encourage beneficial interaction between neighbours.