Photo Essay by Corey Roberts
Corey Roberts describes himself as an artist who just happens to use photographic equipment & believes in having a good time while doing something he loves. He has a passion for life and good design and is in fact a former Architect. We were really pleased to get him on board for the production of episode 3 of Density by Design at Bowden and had a great time with him.
It was a difficult challenge for Corey as the site was still very much under construction. In his interview with Density by Design presenter Dr Josh Byrne before the shoot began Corey said:
It is a challenge but it creates a really interesting possibility, a site like this where there is construction going on and people walking around it can also create unique opportunities where you introduce those things into the images as well sometimes. I don't look for one specific thing, sometimes it's technical but a lot of it comes from inside, understanding the site and so on. The best part of being a former architect is I understand what architects are looking for so it's second nature. I did love designing buildings but even more I love photographing them. Things like this with repetition stand out so you can pick out a nice angle with a repeating pattern which is nice to the eye.
Corey said about the experience of being a part of the series:
In my opinion density is the key to sustainability. Looking past attempts at density living in Australia, I feel this concept has been truly realised by architects like B.I.G in Denmark who have pushed the boundaries of apartment living and cities like Copenhagen where the popularity of bicycles far outweighs cars. It's this vision and concept that speaks to me.
Corey has selected six of his photographs from the shoot that tell the story of Bowden from his point of view.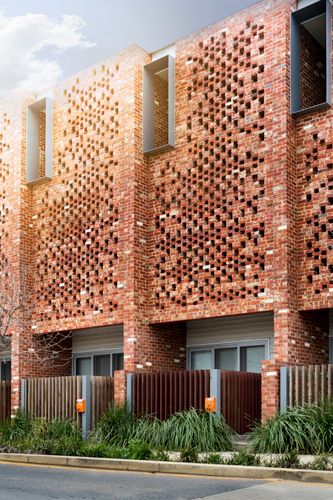 The layered brickwork from an existing structure immediately drew me in.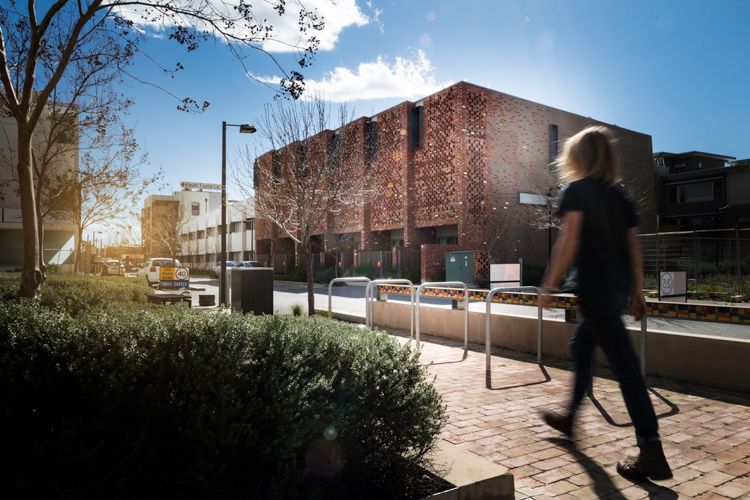 It's the street where communication is a sustainable outcome for all.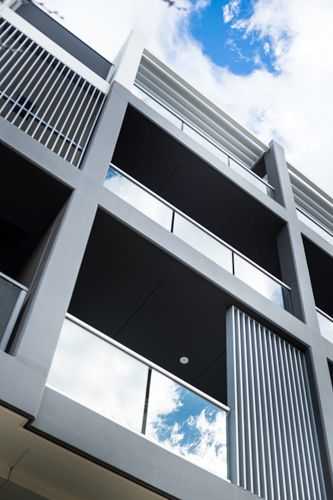 Reflections from the sky above create a softness with the glass landscape below.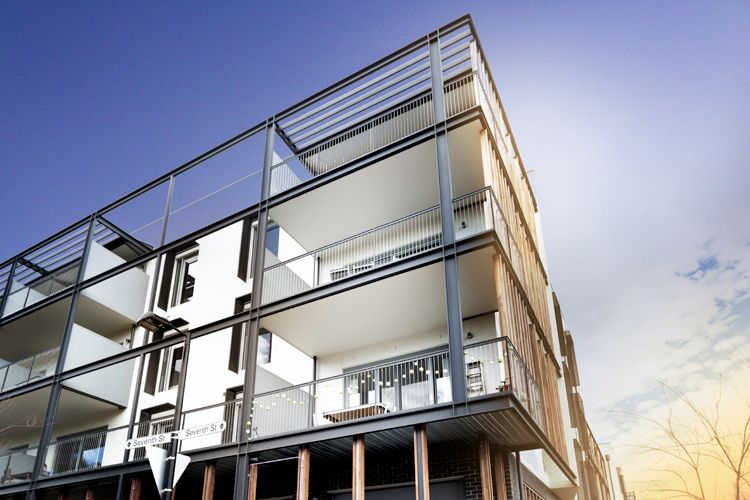 Staggered facades allow the surrounding natural environment to be brought inside.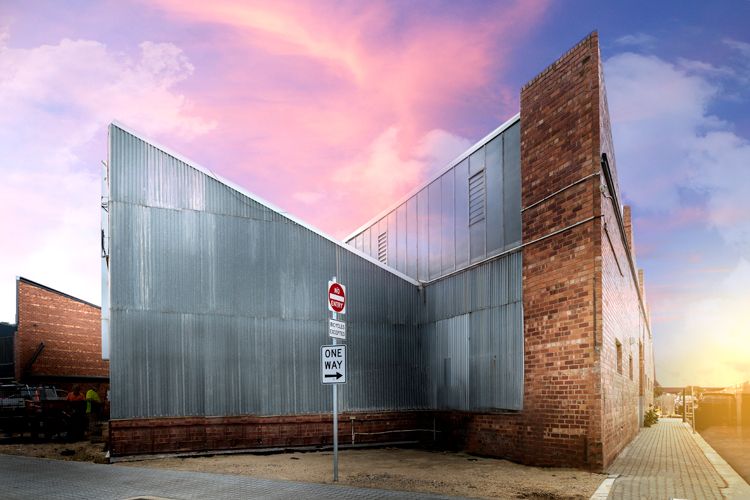 'Leftovers' from its industrial past create beautiful symmetry.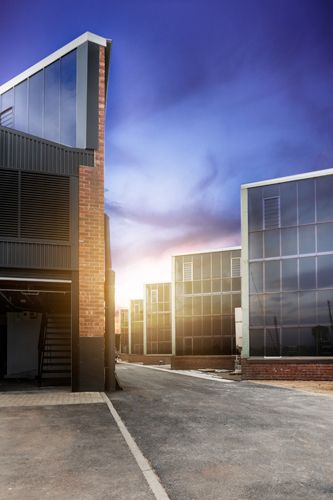 Clean lines and opposing textures create interesting and vibrant spaces for residents to linger.
So what are Corey's thoughts on the movement towards greater density and Bowden's place in that?
New subdivisions that increase the urban sprawl and lead to more and more time spent commuting in cars and public transport alike only add to the stresses of modern life. The future needs to look beyond the idea of a house itself and instead look to repurpose existing structures in a new and sustainable way.